Sheldon Brown's Bicycle Stuff
I commute most days, 32 round trip miles with about 2000 feet of climbing. Best part is the climb up Torrey Pines Hill.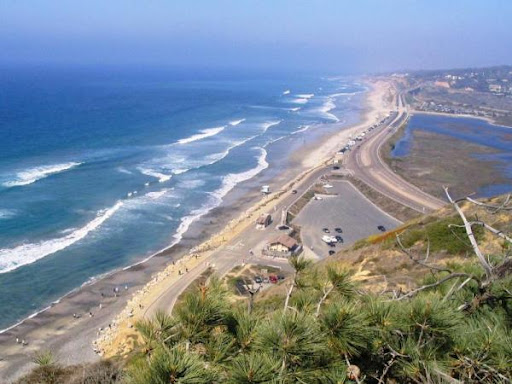 Lynskey Sportive
My main bike, Lynskey Sportive with Ultegra triple 10 speed. Pretty light, stiff, compliant, inspiring.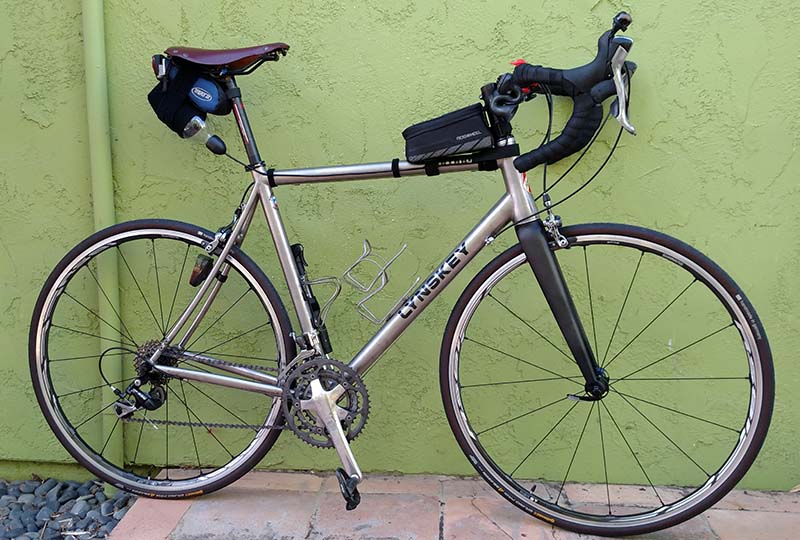 Airnimal
This is my travel bike.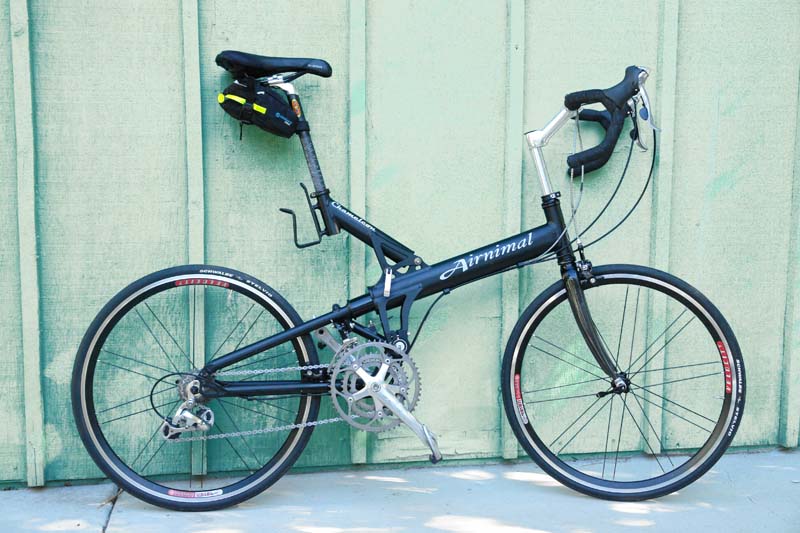 Tandem
Cannondale Tandem. Not sure what year the frame is - 1995? - 9 speed components - Dura Ace bar end shifters, Campagnolo Mirage Triple crankset, Shimano Dura Ace pedals, Magura Hydaulic Rim Brakes, Velocity Fusion Wheels, Continental 4 Season 28c tires, SRAM 11 - 26 cassette, Koobi saddles (stoker has the PRS suspension).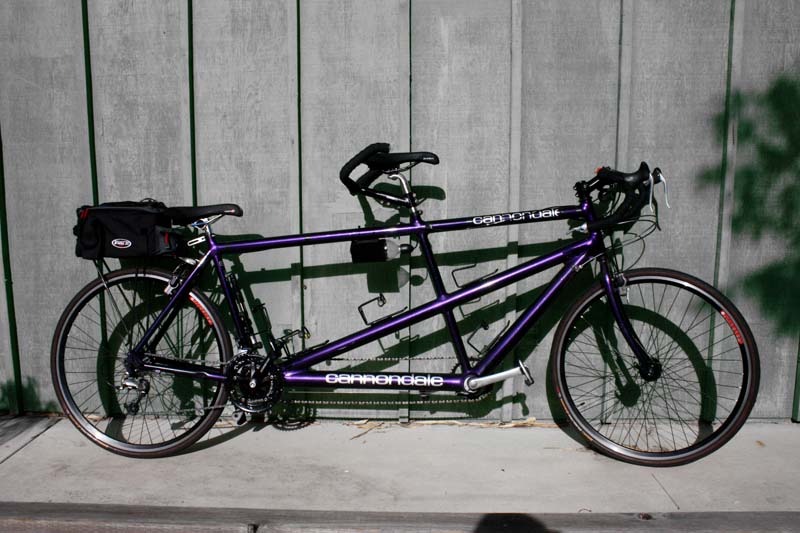 Aegis
An Aegis carbon fiber bike. Comfy.
Danube
Setting up Scalable City at Ars Elecronica, I took daily long rides up and down the Danube.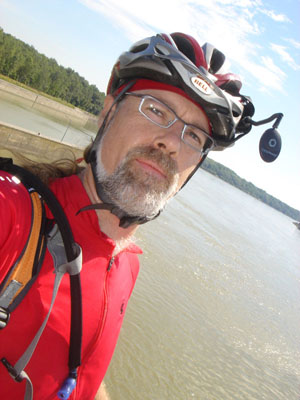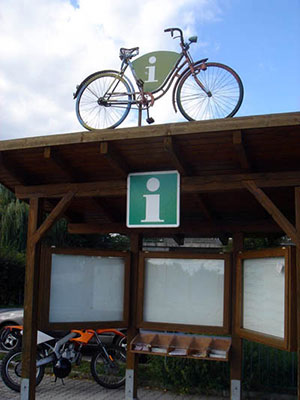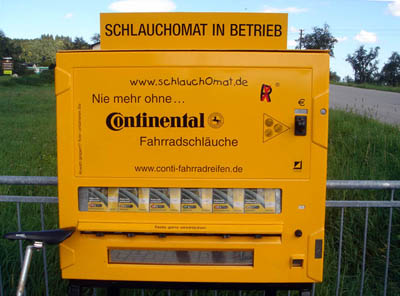 Tour de Poway
Century around San Diego County - very nice.